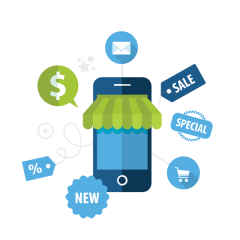 Wholesale Routes
You choose & We route
Telephone media is a team of dedicated people who are always committed to provide their clients- a widespread variety of wholesale routes for VoIP traffic. Enormous end benefits are also incorporated with these wholesale routes, that too at very reasonable costs! These benefits are applicable all over the globe. Since we have numerous interconnections with the direct carriers worldwide, we are able to offer our clients-the most competitive prices in the industry.
We are determined to provide A-Z wholesale terminations to our clients which further allow them to use exact tools so that they may be able to perform consistent and dependable telecom framework. This assists them understanding the maximum capacity of their businesses and making it internationally settled. With every interconnection, be it an IP or a TDM, we always endeavor to offer the best deals to our clients that completely get up the prerequisites of their system. In addition, we offer them to customize their call termination in the best suited way. The routing customization on the basis of ACD, ASR and LCR are also possible. Moreover, we provide a number of web-based management and provisioning tools to enable online management of our inbound SIP trunks.
Features of our wholesale routes :
Competitive wholesale pricing
Quality termination across numerous countries.
Our control panel offers online CDRs to the customers
24x7 technical support
Fail over routing
No setup costs
Retailing routes refers to a significant and developing segment of VoIP business.Telefone media offers the widest range of rates, packages, plans, and options to its clients since it provides its services directly to the end-clients. In addition, a wide variety of specific services and offers are provided to the clients who wish to run their residential VoIP business. As per the clients' prerequisites, we provide an excellent routing platform; thereby encouraging the clients to select, make, and alter specific directing plans on various destinations. To embolden A-Z terminations in accordance with the clients' specifications, Telefone Media has got its own in-house software system.