Soft Switches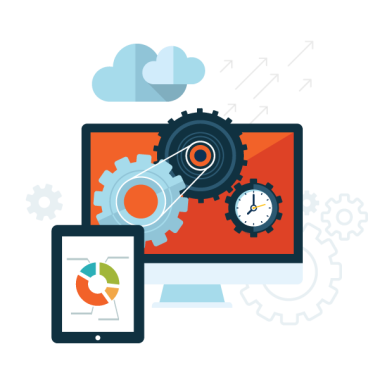 Soft Switches
Multi-innovation solutions for open trade exchanging

Our Class 5 Softswitch service platform provides an "All-In-One System" for fast and cost-effective deployment of various IP Telephony and rich communication services. It is designed to provide next generation services for residential and business customers and supports pre-paid and post-paid billing.
The characteristics of our Class 5 Softswitch are as follows:
Offers customizable and versatile Solution
Designed for working through a focal web user interface
Economical, practical, and easy to install
Underpins the vastest scope of conventions of any Softswitch
Genuine forward, forward on occupied or no answer conditions
Reject unknown call
Call acknowledgement and dismissal
Following are some of Telefone Media's Softswitch's prominent features which distinguish it from other Softswitch Services:
Admin
Can manage the entire system
Able to manage multiple admins and sub-admin
PayPal payment gateway
Configures your own paypal id to receive payments.
Tops Up/Recharges accounts quickly and shows up get balance in real time.
Reseller Management
Multi-layer reseller support (unlimited)
Own customer management
Rates management
Invoice management
Reports
Reseller portal
Customer / Provider services
Postpaid/prepaid customers
IP based authentications
SIP Device management
Invoices
My Rates Reports
Customer portal
Calling Cards
Manages calling cards easily with card number & pin
Bulk calling card generation
Export calling cards in CSV
Configures your own calling card access numbers
Pinless authentication
Call Detail report
Prompt configurable introduction
Various options to enable/disable playback options
Invoice & Receipt management
Personalized invoice information for reseller
Can configure his own company name & address which will be included in invoice pdf
One time Tax Configuration
Includes CDR charges, Subscription fees, DID charges and other type of post charges or package charges.
Configurable invoice date for each customer
Send email upon invoice generation
Rate groups / Tariff
Manages rates with ease
Configures own rate group and assign to customers / resellers (For admin and resellers only)
Allocates free packages
Carrier/trunk selection for outbound call routing for LCR
Allow rate group based subscription
Least cost routing on carrier (LCR)
Option to define connect cost
Import feature
Batch update for easy bulk rates updation
Force routing configuration in origination rates
Carrier failover
DIDs
Handles incoming calls with various options
DID purchase/release option
Options to configure setup, monthly fees for DID
DID allocation option for admin/reseller
Multiple types of routing types
DID Billing
Reports
Call detail reports
Summary reports (display usage of prefix, ACD, MCD, profit, Billable seconds)
Trunk stats
Live call report
Payment report
Export to csv
Configuration/Settings