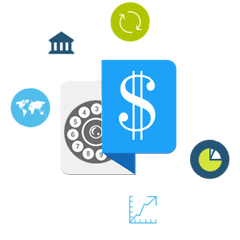 Telefone Media takes the opportunity to advertise with respect to our Dialer, which is now compatible with any SIP Server. Through this, users can make long distance VoIP calls from system with complete call management to update the logs. In Telefone Media, we strive to provide 24*7 assistance for all clientele along with offering multiple features and user friendly solutions.
Our dialer can be accessed among various cluster of users with the involvement of manifold CLI and DID tester. We, hereby, provide some special features which make us unique among others in the market. For instance, post buying our dialer, you can start with your own branding related to the same.
Telefone media provides additional features for our users where they can remote access the dialer, also can connect and disconnect according to their preferences. The unique feature of our dialer makes it more productive, reliable and result oriented in terms of its usage, management and more. Henceforth, being a service provider we ought to venture the best of the characteristics to meet the basic necessities of the users.
Features of Customise Dialer:
Compatible with any SIP Server
Logos and custom skins for users.
Schedule your dialing.
Complete call management
24*7 Support.
Call Barging
Call terminate remotely
Multi CLI & DID tester.
Call recording
Multi user controlling