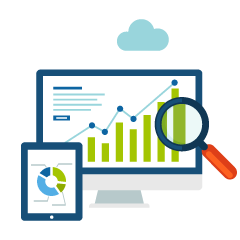 VoIP Billing Solutions
Adaptable All-in-one VoIP Billing Solutions
VoIP billing solutions have devised an all-in-one management tool for the service providers to handle various VoIP administrations. This tool is intended to synchronize the customer and call steering administration, in addition to providing charging and a reporting platform to offer VoIP based start and end services. The VoIP billing solutions are meant to relate with the components of a telecom system, equip the hubs with approval or confirmation, and assemble the charging occasions (i.e. renders information about the services to the clients). This information is sufficient for the VoIP billing to rate the services, exchange the records, and perform alterations and modifications as per the clients' requirements.
This process continues, and the charging information has to be recollected after completion of every session. VoIP billing behaves as the operational hub of the system and brings together different administrations. This leads it to get the liability to charge the clients for their voice calls, messages, and information exchange, hence viably conveying triple-play on a self-contained system.
VoIP billing solutions support in charging rates in addition to supporting some other payment gateways. These solutions may prove to be the best in terms of amplifying the system assets and charging rates in tele-communication. With these billing solutions, the customers may acquire, communicate, and value the voice and data services we provide.
Features of VoIP Billing Solutions:
Flexible Call billing and Calling time measurement
Supported Client accounts
End user management
Flexible Rates Policies
Comprehensive Reports
Billing Management Tools
Real time call management